Blackout Weekend 101 - What to Wear
Blackout Weekend 101 - What to Wear
Blackout Weekend 101 – What to Wear?!
There are a multitude of events that take place on and off the snow, so you'll need an array of outfits. And before you go into meltdown mode over what to wear, here's a checklist to calm your packing anxiety.
Snow Activities

Indoor Activities

Waterproof Coat
Waterproof Gloves
Waterproof Pants
Hat, Scarf, Boots
Sunglasses
Sunscreen

Swimsuit
Conversation starter t-shirt (city, school, frat, sorority, math club, etc.)
Creative fun Pajamas
Club Outfit
Day Party Outfit
Workout Gear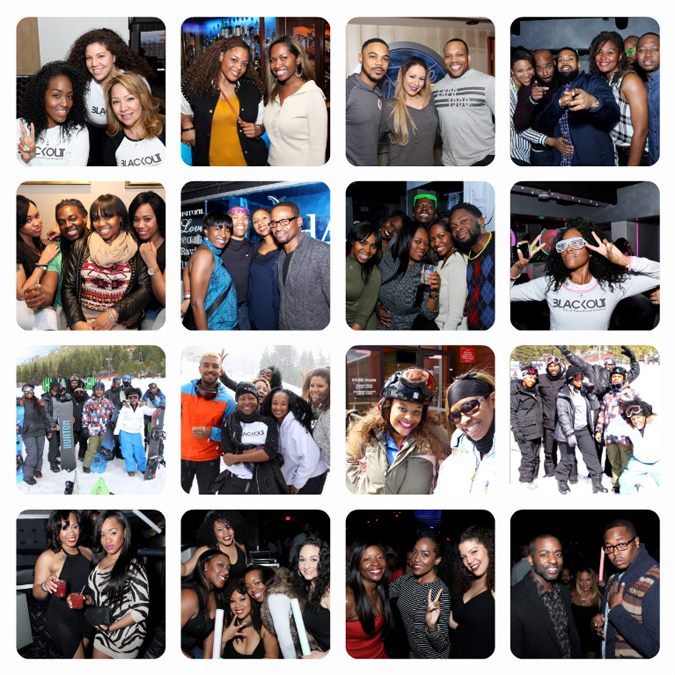 For those that like to know the specifics, this detailed breakdown is for you!
Thursday
Karaoke & Game night – the kickoff to the weekend so why not wear a conversation starter! Rep your city, school, fraternity, sorority, or your favorite math tee and watch the conversations flow.
Friday
Sip & Smoke + Meet N Greet – since this is the day most people will be arriving, chill attire works just fine, but if you've come to meet your match, dress accordingly *winks*
PEEK Nightclub – this is a traditional club with a line outside the door to prove it! For ideas, think Hollywood or Vegas.
Saturday
Rise & Grind – workout attire
Day Party – for all those tubing, skiing, and snowboarding, this is the moment you've been waiting for! Come dressed in the proper attire, if you need suggestions, look above! Everyone else, it's an indoor day party so while the drinks and dancing may warm you up, please bundle up as you travel to and fro.
Blackout After Dark Pajama Party – onesies and Christmas Pajama's do the trick every year! Whatever you wear, be ready to have some fun, BUT keep in mind this is a pajama party and not a lingerie party. This is a night of prizes and they will be awarded to – Best Group, Most Extra, and Best Onesie.
Sunday
Mimosa Brunch – the last event of the weekend in Harrah's. We expect you to be operating on sleep and if you're traveling later, simple and comfortable is the way to go.
And of course, we will have Blackout Weekend Merch available for you to purchase leading up to the trip and onsite during the weekend.
Fun Fact: Lake Tahoe is one of the purest water lakes in the world!