Blackout Weekend As Seen in Essence
Blackout Weekend As Seen in Essence
Blackout Weekend in the News!
Blackout Weekend 2022 was our first time back since 2020, and it was a blast! We introduced new exclusive party options and venues in Tahoe, and with over 600 attendees, we look forward to 2023.
Check out the article published in Essence Magazine highlighting Blackout Weekend.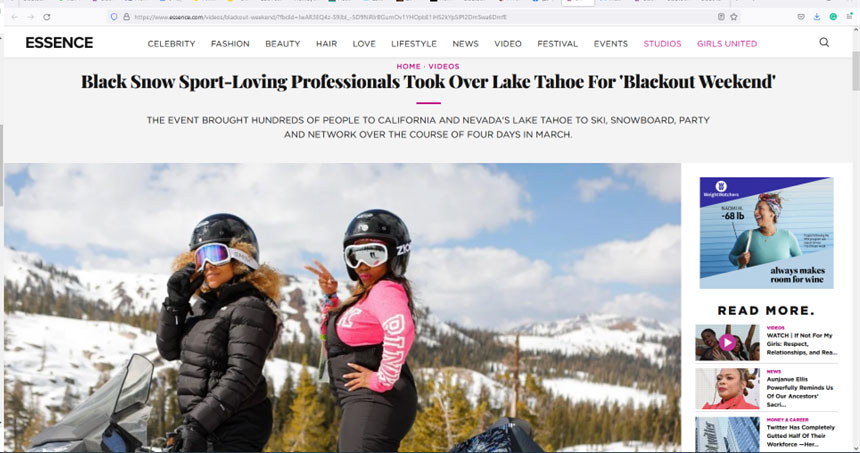 Tabnie Dozier attended our Blackout Weekend 2022 and wrote this article for Essence highlighting the activites for the weekend.
To read the full article click here