Blackout Weekend Neo Soul Sunday Brunch
Blackout Weekend Neo Soul Sunday Brunch
Blackout Weekend Neo Soul Sunday Brunch
Sunday, March 13th 11:00 AM – 1:00 PM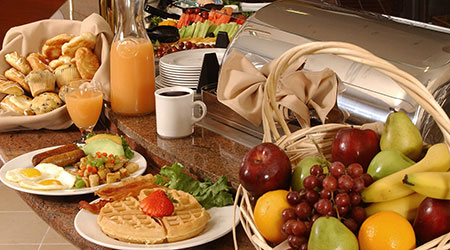 It will be a jam-packed weekend but join us for a Neo Soul Sunday Brunch before you hit the road home. Connect, network, and share stories of the weekend with your new Blackout Family; enjoy good food, music, and some fun and games.
Seasonal Fresh Fruit and Berries (gf) (v)

Hot Oatmeal or Cream of Wheat – Brown Sugar, Raisins, Dried Cranberries and Walnuts (v)

Fluffy Scrambled Eggs (gf) (v)

Orange French Toast (v)

Country Style Potatoes (gf) (v)

Hickory Smoked Bacon and Sausage (gf)

Freshly Baked Breakfast Pastries and Scones (v)

Sweet Butter and Fruit Preserves (gf) (v)

Chilled Assorted Fruit Juices (gf) (v) + Coffee and Tea

& Champagne!
This is a PRE-SALE TICKET ONLY! Admission will be $55 per person
Orders will need to be placed before brunch no sales at the door
Click here and visit the OFFERS tab to purchase today! If you already have your wristband visit the link found in your receipt to add to your package. Contact us at blackout@blackoutweekend.com for questions.