Blackout Weekend 101 – Ski or Snowboard Lessons?!
Blackout Weekend 101 – Ski or Snowboard Lessons?!
Blackout Weekend 101 – Ski or Snowboard Lessons?!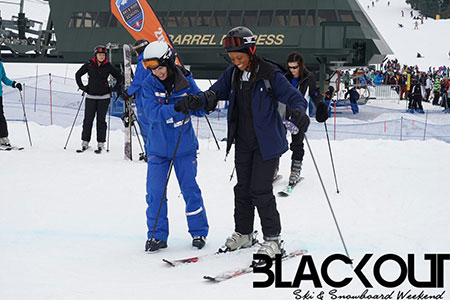 Raise your hand if you want to ski/board but could use a lesson. If you raised your hand or were too shy to admit it, read below to learn all about the classes Heavenly offers as the first step to getting you skiing or boarding like a pro and coming back to Blackout Weekend year after year.
Before going for it on the slopes, maximize your fun and take a lesson first! World-class guides will help you find joy in this winter sport by encouraging safety and excitement.

After your lesson, join Heavenly and other Blackout Weekenders as we hit the slopes!

Adult AM Group Ski/Board Lesson = $280
Lessons are 10:00 AM to 12:30 PM (with a 9:15 AM check-in)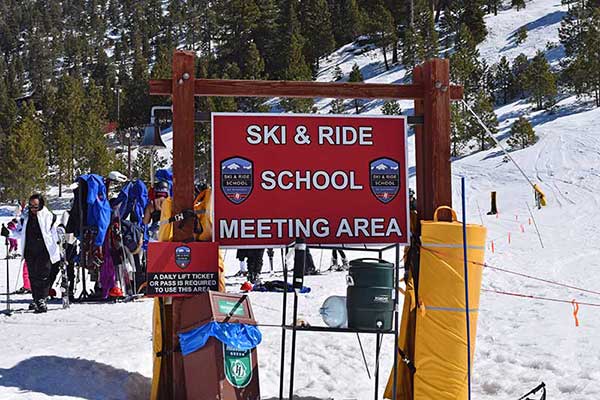 Package includes group lesson, lift ticket. Ski or snowboarding equipment is NOT included and will need to be rented at Heavenly Ski Resort. Class begins at 10:00 AM Check-in is at 9:15 AM

Locations: California Lodge and Gondola (Gondola is closet to Harrah's and Harvey's)


Equipment is not included in the lesson package. Equipment costs will average between $60 to $75. Click here to book your equipment. For skiers rent the "Group Sport Ski Package" for snowboarders rent the "Group Demo Snowboard Package". It is up to you if you want to choose the one with the helmet. You will want to pick up your equipment at "Gondola Rentals".


All participants must arrive on time. Late arrival may result in the cancellation of the reservation, and NO refund will be provided. Arrive 30 minutes before the lesson start time to allow time for check-in. If you or are picking up rental gear, arrive a minimum of 60 minutes early.


Signed waivers are needed in order to participate in lessons.


Lift tickets can be used at the gondolas and California Lodge.


All lessons are non-refundable and non-transferable.


Lessons will be valid at a single resort for the date identified and not for a date range.


Wristband is required to purchase lessons at a discounted rate.


Gratuities: Instructor gratuity is at your discretion. Please note, a 15-20% gratuity based on the cost of the lesson will make your instructor feel very appreciated and valued


Don't be like them; book your lesson at a discount with Blackout Weekend. Discounted price expires on 2/15/2023.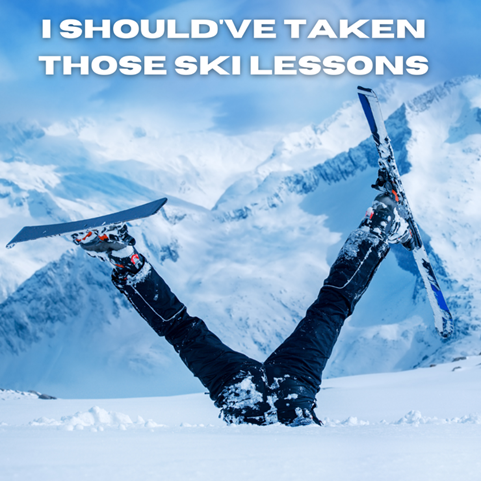 WHAT TO BRING
Helmet: Rental helmets for adult lessons are available at all Heavenly Sports locations for your convenience. Helmet for adults are suggestions not a requirment.


Warm clothes including moisture wicking base layers, mid layers to trap body heat, and water-resistant outerwear, warm calf-high socks, and water-resistant gloves or mittens. 


Goggles or sunglasses


Sunscreen is recommended, even on cloudy days.


Don't have your own gear? Rent with Heavenly Sports and let our experts fit you with the best boots, skis or snowboard for your best day on the mountain. Heavenly Sports does not rent ski or snowboard clothing.
Fun Fact: Lake Tahoe holds 37 trillion gallons of water!